Archive for the 'Designer Florist' Category
Hey everyone! Camas High School prom is early this year! It's March 23rd! But, don't worry! We are ready! We have all kinds of great stylish wrist corsages and boutonnieres to choose from! PRE-ORDER today! For more information, check out our prom page here!  www.flowerswashougal.com/promflowers
Well, August has kicked off…with lots of weddings as well at Flowers Washougal. Vibrant colors, deep purples, some soft pinks and lots of texture. Our brides are all over the board when it comes to trends! One trend is for sure…lots of texture. We call them 'bits' which can consist of pods, grasses, ferns, twigs…and so much more. But these 'bits' can really make a bouquet sing!
Some of our favs that we recommend to bride's include poppy pods, echinaecia pods, black eyed susan centers, maidenhair fern, native grasses, billy balls, birch twigs, bark, moss, and scabiosa pods. But there are so many more things that we love to add in…given the freedom.(Our brides generally give us the freedom!)  Oh yeah…and our gaurantee? They will be delightfully surprised on their wedding day!
We have been very busy this summer in the heat of wedding season. On point with last year, July has proven to be a very successful month for weddings in the Northwest. Beautiful weather and fabulous floral product definitely helps! Here are a few of our recent weddings. Enjoy the diversity of color and style trends!
This weekend we had two beautiful weddings staged around the deep rich color purple. Classics such as sweet peas and roses, freesia and lisianthus play beautifully together.
In our first wedding of the weekend, the bride carried a classic cream colored bouquet of 'helga piaget' garden roses, cream colored 'vendela' roses, hydrangea, miniature callas, sweet peas and freesia. Her attendants carried luscious bouquets of 'vendela' roses, purple trachelium, lavender freesia, hydrangea and deep purple sweet peas.
The wedding was held at Heathman Lodge. For her reception, the centerpieces included much wonderment. Tall pilsner vases were filled with lavish overstuffed arrangements of roses, hydrangea, plum dahlias, tulips, orchids, jasmine vine and clematis flowers.  A truly whimsical organic setting was created for the reception!
Our second wedding of the day was held at Lac De Fleur Gardens in Washougal. A beautiful free form bouquet of roses, lilies, sweet peas, green hydrangea, calla lilies, and freesia was created. With our signature maiden hair fern and grasses, the bouquet was breathtaking.
The girls carried bouquets of luscious flowers in soft neutral colors. Roses, orchids, hydrangea, freesia and lisianthus created these stunningly simple clutch-style bouquets. Touches of maidenhair fern and ladies mantle softened the overall effect beautifully.
Stunning flowers were created for a very special customer in our store recently. Sheryl's grand daughter  got married! With stunning flowers such as phalaenopsis orchids, lilies, hydrangea, freesia, roses and so much more…it was really a luscious effect!  Dramatic tones of ruby, burgundy, russett, and scarlet filled the reception.
Once in a while, team FW gets a project that might be considered out of the realm of a flower shop's regular duties…But not to us! We welcome all the quirky 'odd requests' with excitement, pouring into them creativity and life. This last week, we were faced with a 'pumpkin carving party' yard project.
A good customer came to us and requested a festive scene fit for all the ghosty and gobliny kids of the neighborhood to exercise their creative pumpkin wielding. We created a six-foot scarecrow with lighting pumpkin head, a 'trick or treat' pumpkin totem of stacked pumpkins and bittersweet, and a patch with beautiful autumn mums, corn, millet, apples, pumpkins, and gourds. We sure had fun doing it. And everyone seemed to enjoy it.
Happy Halloween and Pumpkin carving Nielsen Family!!
Of all the season's that come and go…We love the russell of leaves, the cool nights, the beautiful colors, the fabulous flowers and berries and foliages and grasses of Autumn! Help us celebrate this fabulous season of texture and wonderment by ordering a fabulous fall arrangement. If you let us 'work our magic'… your beautiful blend will be over-the-top creative and cutting edge interesting. Give us a call today!
What makes our shop unique in the homecoming flower department? We offer many, many cool choices for flowers for guys and gals. We set up a "flower bar" where you can come in and look at all the choices…pick out your favorite style of corsage or boutonniere, and then we will assemble it beautifully for you.
Please order by Friday this week to ensure you get exactly what you would like! We will be very busy making sure each corsage and boutonniere are perfect!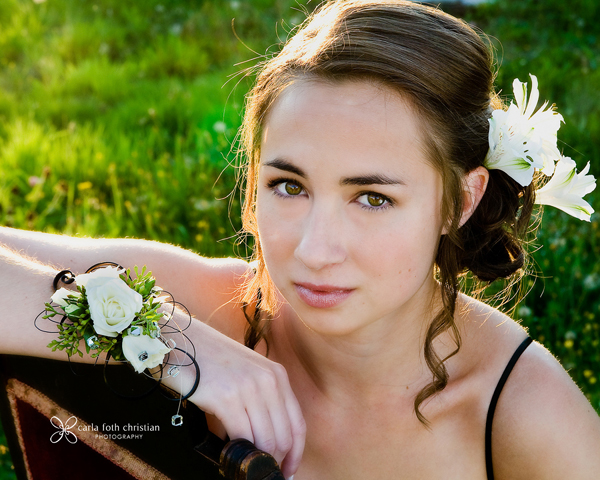 Photography by Carla Foth Christian Photography
Check out our great styles! We have stunningly simple corsages starting at $19.95 , 24.95 and 29.95. We carry modern and more traditional styles to choose from.

Our cool boutonniere styles start at $7.95, 8.95 & 9.95.

We have fabulous flowers like white and red roses, and white, purple and green dendrobium orchids to choose from to create your dance flowers!

Retro Wristlets

These great traditional corsages start at $19.95 and include ribbon, tulle and adjustable band for comfort and fresh roses or orchids of your choice

Keepsake BraceletsStylish beaded bracelets are all the rage for homecoming! These fun keepsake bracelets allow the recipient to dance their night away, and then have a cute keepsake bracelet to remember the evening! Starting at $24.95. We have many fun styles to choose from!

Glam Bracelets

Take the keepsake and turn it up a notch with these sparkly glam bracelets. With many styles and colors to choose from, these are really more a piece of jewelry to keep after homecoming! We add flowers of your choice…and you are set for an evening of fun! Starting at $29.95

FW Exclusive Styles

With creativity always in our minds at Flowers Washougal, we have come up with 4 artful new styles of corsages that are exclusively ours! If you want something a bit more edgy for your date … choose from one of these styles! Starting at $24.95

Check out our recent Homecoming Style Shoot below with images taken by local photographer Carla Christian of Carla Foth Christian Photography. Special thank you's to Carla as well as Lora at Salon Magnolia in Camas for all the help with hair for our style shoot!

Carla takes stunningly natural photography. She does everything from senior portraits, to babies and kids, to weddings, and families. And she does it very well! We are proud supporters of her business…and hope you can help spread the word with us!

If you have a senior this year….It's not too late to schedule a session with her!

Check her out online at www.carlachristian.com
Help us spread the word!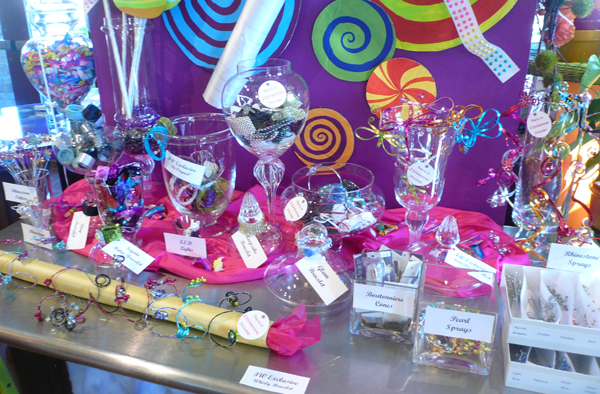 Flowers Washougal Rocks!
It seems to us that ordering flowers for Homecoming should be fun! When you come in for our homecoming event, you will be treated like royalty readying yourselves for a grand ball with sweet treats and a good time as your pick out all your jewels and gems and flowers. So tell one, tell all …
We meet with so many bride's in the spring, that we are almost nonchalant about it. Summer is a distant concept. Our weddings are "down-the-road." Certainly, we understand and value each and every bride that entrusts us with her flowers to complete the day that has taken her hours upon hours of planning and endless details. We have, as well, spent hours upon hours working with our growers and wholesalers, purchased ribbon in just the right shade of purple, babied roses and other flowers to the perfect stage, and communicated with our bride's almost more than our own family members. But, it's all worth it.
We finally know, after all the sweat and stress of making sure everything is just right, that we have done our job. We finally understand just how important our role is when we see our bride's faces on their special day. Many, many times, we see our brides begin to tear up, give us a gigantic hug, and just plan gloat about "my florist" to all of their family and wedding party. We value each and every bride that comes to us, trusts us and gives us a little creative freedom to show them what we can do. Here are a few of our special bride's bouquets from the past month. Enjoy!
My oh my, the last few weeks, we have had some weddings. Aside from heading to San Francisco…There have been tons of weddings. We do only take 3 a weekend. We are not the flower shop that wants more more more. We take pride in our work and provide our customers with quality, attention to detail and care. That being said, there are lots to show…Enjoy!